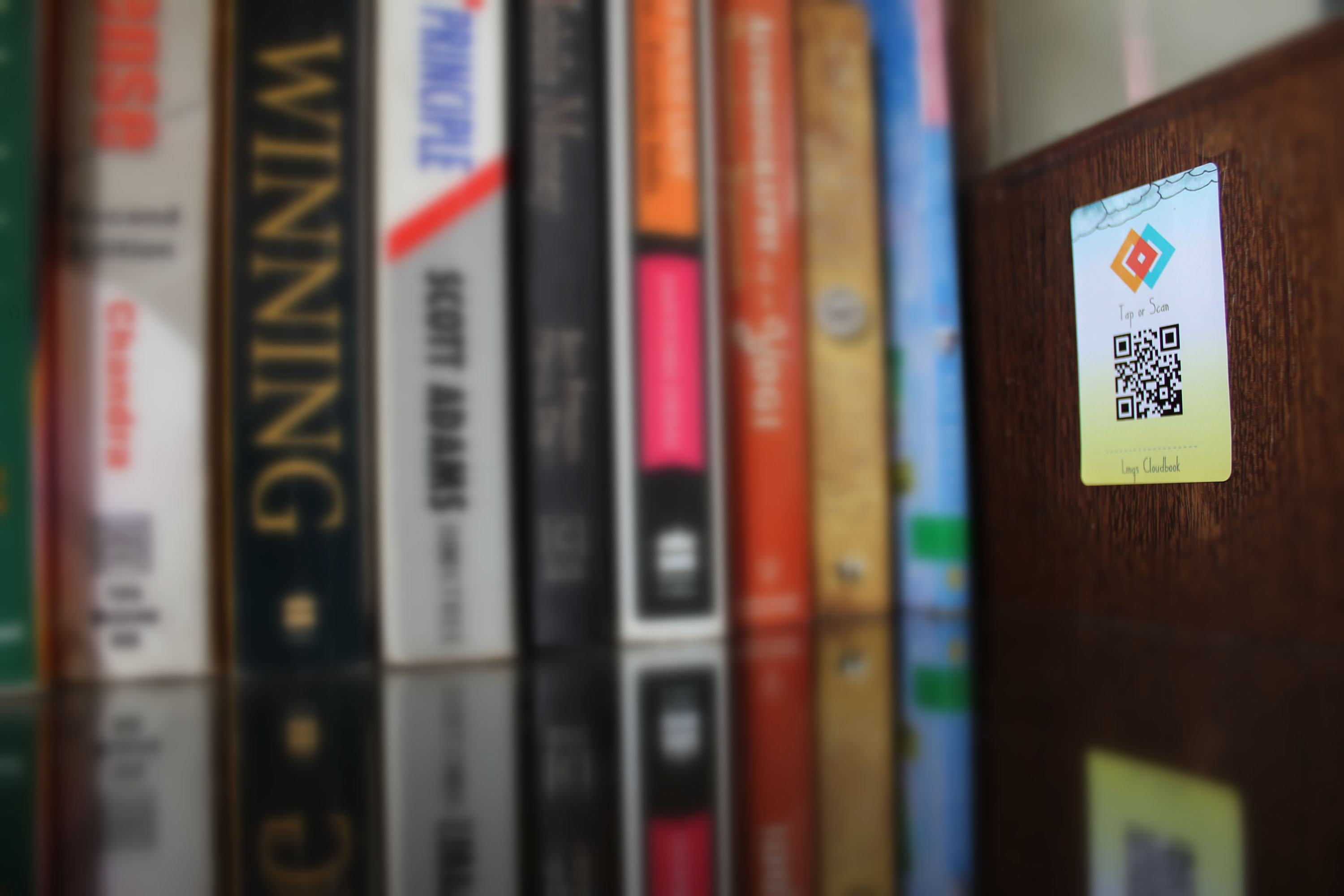 ---
Remember Everything
With just a touch of your phone
---
What is Cloudbook?
---
There is so much to do & to remember. Noting down things helps to unload our over-burdened memory. Attaching these notes to things & places helps to unclutter the memory even further. Cloudbook lets you add information on & about things, when you need it & where you need it!
Cloudbook adds digital memory to your things. Cloudbook is a sticker having an embedded NFC chip & a QR Code. Stick Cloudbook on a surface & start adding notes & pictures to it by just a tap by NFC enabled smartphone or scanning the QR Code. You can add unlimited number of notes, search through them, set them as private or public & a do a lot more.
Cloudbook is like a Memory Card that you can add to everyday things!
How does it work?
---
Affix the Cloudbook on or near the things about which you want to add notes.
Tap/Scan the Cloudbook with your smartphone to add your notes.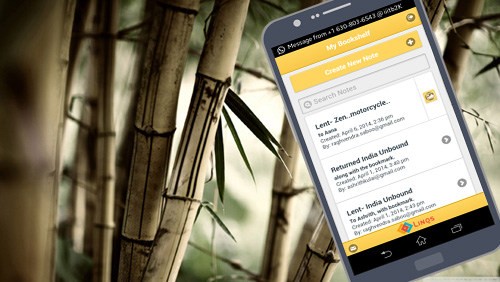 Saves paper
You never run out of space with Cloudbook because you can write unlimited notes on one Cloudbook. Cloudbook is made from high quality, non tearable & washable material. That means no tearing, no smudging & least chance of losing your notes.
No paper & no need to search the damn pen! Go Green!
No apps
There are many wonderful ToDo List / Notes taking smartphone & PC apps. The ToDo lists invariably grow very long & over time it becomes hard to find your notes. Human mind is tuned to remember things by their location. We don't need to & don't want to remember all the things all the time. Apps make it hard to preserve the locational context of information.
Cloudbook is stuck on things & at places, thereby preserving the locational context. To access Cloudbook's notes you don't need any app if you have a NFC enabled smartphone or any QR Code reader app (which are multi purpose).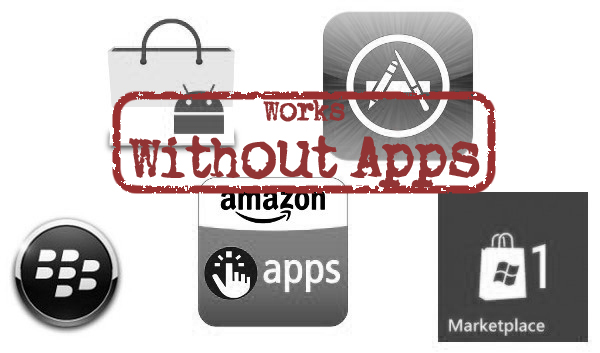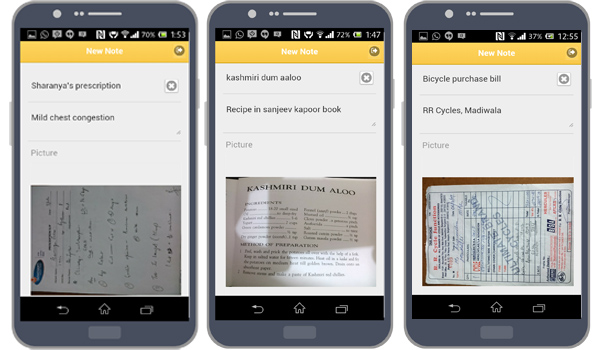 Let Pictures Speak
Cloudbook allows you to add picture notes on things. That's a powerful way to preserve the state of things at a point in time & a super quick way to retrieve it. Eg. you could take the photo of bills & warranty certificate of a product & add it to the Cloudbook stuck on the product. And yes, you can stick a Cloudbook on the mirror, add a selfie to it each week & watch yourself growing wiser!
Shoot your things. Add the shots into things!
Privacy Control
You can choose to make the Cloudbook accessible only to you. Or, you can make the Cloudbook public whereby anyone would be able to see & add notes after signing-in into Linqs.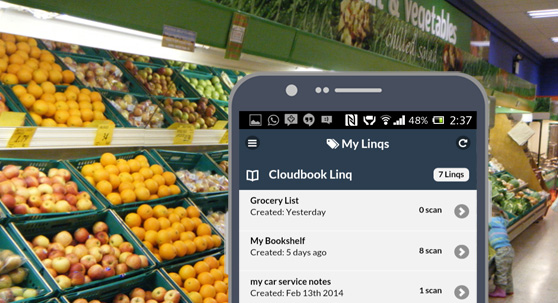 Carry them everywhere
Want to take your grocery list Cloudbook to the super store? You don't need to peel the Cloudbook ! Just open my.linqs.in in your mobile browser & you'd find your Cloudbook there!